About Ahead Solutions
In this constantly changing world, many different types of computer services are required. With our team of qualified specialists we can provide you with knowledgeable talent in many areas.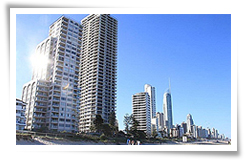 Ahead Solutions established 2009 is based but not limited to the Gold Coast, as seen in our portfolio which includes international clients.
Ahead Solutions technical staff have over 20 yrs experience each, for Ahead Solutions technicians, problem solving becomes a breeze, which will guarantee a quick turnaround and saving for you the customer.
At Ahead Solutions our web developers have travelled the world and really know what it takes to make an impression online. With experience in graphic art, web development, web management and Search Engine Optimisation skills, you won't need to go further to make an impact online.
Our Mission Statement
To provide you with professional services at affordable prices without compromising quality, at all times.