Computer Solution Service Rates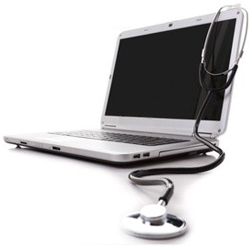 We are serving both home users and small to medium size businesses on the Gold Coast.
We troubleshoot, diagnose, build, service, network, maintain and repair all IBM and compatible PC Hardware & Software (Toshiba,Compaq, DELL, HP, Gateway, Sony, IBM, eMachine, Acer, PowerSpec, Asus etc.). We will respond promptly and we'll have you back in working order either the same day or the next day in most cases, because we know how important is for you to have your PC running. Our service engineers are at your service 12 hours a day, 6 days a week.
On-site (we come to you) Computer Repair / Networking / Virus Removal Services are starting at $80 per hour, with 1 hour minimum plus parts (if applicable), no travel fees, parking (if applicable); Time proceeding the first hour , will be billed in 15-minute increments ($20 per 15 minute block). On-site computer repair services include: Computer "Tunes-ups" & Preventative Maintenance; Computer BIOS Repair / Troubleshooting; Computer Network Installation & Repair; Computer Dial-Up / Internet Set Up… more
In-shop (you come to us) Computer Repair / Data Recovery / Virus Removal Services have FREE Diagnostic / Estimate (with service only*) and are priced at flat rates starting from $45. Bring it in today, pick it up in 1 to 2 days. In a hurry? Ask about our Express turnaround times…more
NEW! Remote (over the internet) Computer Repair / Data Backup / Virus & Spyware Removal Services have 15min of FREE Diagnostic / Estimate and are priced at $25 / 30min of Remote Support. SPECIAL – Remote Virus / Spyware Removal and Software Tune-up – flat rate $49. To setup a remote appointment request please call (0450) -315 388 or email us at service@aheadsolutions.com.au with the preferred date and time. Same day remote support service is $39 / 30min. Call now!!!