iPhone Repair Service
If you're looking for an iPod, iPhone, Cell Phone or Gaming System repair then you came to the right place, You can browse our site for repair estimates but for more accurate estimate for your specific problem give us a call for a prompt response.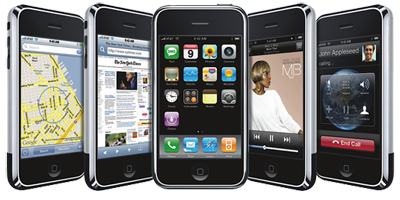 You'll find our staff to be knowledgeable, friendly and you can always speak with someone about your problem. Get a live associate on the phone during normal business hours. We are in business to provide first class iPod, iPhone, and other electronics repair services & upgrades. . We strive to provide competitive pricing on all of our repairs and services. Find a better price in our local Gold Coast area? let us know about it and we will do our best to beat or match that price. Although we repair All mobile phones and PDA's we specialise in iPhone Repair which include the Original Apple iPhone , the iPhone 3G , iPhone 3GS and the latest iPhone 4. We handle all cases from as simple as a cracked screen to as far as liquid damage or cosmetic damage, we at Ahead Solutions will try our best to have you in and out in just a a few minutes if parts are in stock.