Web Design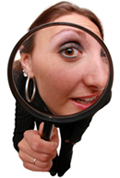 Do you need a new website? Ahead Web Solutions will design a unique and exciting web presence for your business! Give us as much or as little information about the design of the website as you want. We can do the rest!
Our specialty is providing you with a website that looks good and is optimised for the most popular search engines. Ahead Web Solutions implements Search Engine Optimisation (SEO) techniques so that you will benefit from more people finding your page while they browse the web. Let Ahead Web Solutions build a website that works for you!
Why get a website?
You can publicise your business, service or products to millions of potential customers. Having a website can increase your sales.
You can update your website with latest news or prices much easier and cheaper than print based media. A website can save you money in communication and administration costs.
You can link your website with other advertising campaigns, creating brand awareness.
Your business can advertise and publicise on the internet 24 hours a day, 365 days a year.
You can create an extra outlet for taking orders.
Websites make it easier for customers to do business with you. These customers can be global or local
You can compete with other companies in your market area.
You can place your website address on your business cards to enhance your image.
You can use your website to network with other companies and build better business relationships, locally and globally.
Let Ahead Web Solutions build a website that will increase your image and revenues.